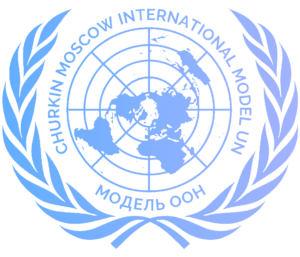 History and Present of the Model UN Community in Russia and all over the World
The Birth of the Model Community
Models of various organizations were held even before the advent of international organizations. The first such model was organized in the US, and it modeled the Senate. Its objective was to prepare future US senators as the university curriculum demanded both the acquisition of theory and its practical application.  
The ancestor of Model UN was Model League of Nations, which was organized in 1921 by a group of Oxford students. They modeled "an International Assembly", later it was covered by The Observer who called the event "a Geneva in Oxford". 2 years later, the organizer of Model League of Nations was able to hold it in Harvard where they discussed the issue of global traffic in opium.
The way the Models were held in the early 20 century is significantly different from what it is now. Nowadays, delegates address one single agenda item for 5 days (some foreign Models might offer 2 items). Back in 1920, Oxford insisted on a different framework. First, sessions lasted for one night. Second, there were multiple items on the agenda with 1 hour to discuss each of them. Obviously, within this framework not every delegate's voice was heard, so the discussion was not efficient. 
The Advent of Model UN
The Model Community entered a new stage of its development in 1945 when the United Nations was founded. The first Model UN was hosted in 1947 by Swarthmore College in Pennsylvania with only one committee – General Assembly. There were 3 agenda items: monitoring and development of nuclear energy, disarmament, and civil status of refugees. 
Saint Lawrence University in New York hosted Model UN in 1949. The mastermind behind the session was Gary Reif, advisor to the American delegation at the San Francisco Conference in 1945 and at the UN conference in London in 1945-1946. 
In 1968, the effort of Dutch students and professors resulted in the European International Model UN in the Hague that has been held since then. 
Although first Models appeared in the US, the 1990s saw the advent of Models in East and South Asia, the Middle East, and South Africa. Currently, the Model community keeps thriving: there are over 50 organizations in Europe and over 150 in the US. 
The Model Community in Russia. C-MIMUN 
The Model Community started to appear in the USSR only in 1990. The first Model was organized in MGIMO. "The first large Model was held during the winter holidays of January 1990. Models quickly became widely popular with students and seniors at school, and became one of the permanent United Nations Association of Russia programs".
Model of 1990 was more of a game for students than a large political role-play, which it later became. Since 1999, C-MIMUN has been officially held by MGIMO University and facilitated by the United Nations Association of Russia. 
At the beginning of 21 century, C-MIMUN witnessed an incredible development surge and expansion of influence. In 2000, the Model was internationally recognized. In 4 years, this recognition was confirmed by the visits of Kofi Annan (Secretary-General at that time), Kiyotaka Akasaka (Deputy Secretary-General for Communications and Public Information), Frode Mauring (Permanent representative to UN Development Program in Russia), and Hans Blix (President of World Federation of United Nations Associations).  
Global recognition led to a rapid rise in the number of C-MIMUN delegates as well as to its development as an international organization. The visits of Sergey Lavrov, Russian Minister of Foreign Affairs, to Moscow International Model UN opening ceremonies in 2006 and 2015 expanded its popularity among Russian citizens.   
Model UN models the work of UN agencies: General Assembly, Security Council, ECOSOC. However, over time the number of C-MIMUN committees increased. Now delegates are offered a wide variety of committees and agendas. Since 2011, the number of working languages has increased, too. Before the Model was held only in English and Russian, then the French language was added. Since 2015, C-MIMUN has been held in all 6 working UN languages: Russian, French, English, Chinese, Arabic, and Spanish. 
C-MIMUN is currently the largest Model UN in Russia and Eastern Europe. In 2019, C-MIMUN welcomed students and school kids from 40 countries and over 60 Russian cities. In 2020, it gathered over 700 delegates, nearly a third of which were foreigners. The large scale and international nature are C-MIMUN's unique features that make C-MIMUN stand out among other such conferences.  
Grigory Kovrizhchenko, the coordinator of C-MIMUN, told the MSUMUN Times that to understand the Model community properly, "it's necessary to perceive the Model as a tool for self-education, as a tool that develops certain knowledge and skills, it's necessary to grow together with the Model". C-MIMUN aims to teach delegates to have constructive dialogues and demonstrate their public speaking abilities.